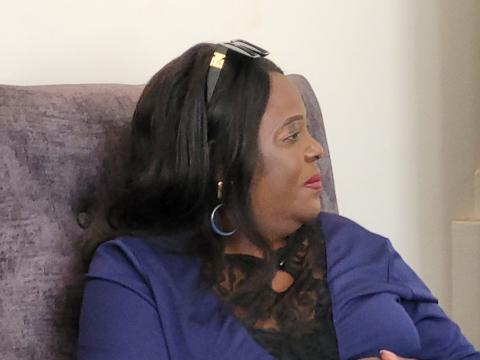 On August 11, 2022, ZIC met with Ms Madrine Chiku, Chairperson of the Women's Coalition of Zimbabwe (WCOZ), and Ms Rebecca Gwaure, Movement Building Officer, to share information about each other's organisations.
We began by explaining the origins of ZIC in the radical movements of 1960 Australia, generated around the anti-racist, civil rights, Aboriginal People's rights, anti-Vietnam War and Women's Liberation movements. The Australian Anti-Apartheid Movement grew out of this milieu and Senator Holland was a prominent figure in all of these struggles.
Then we related how significant the struggle for women's equality is in today's Australia, with high profile women's voices such as Grace Tame and Brittany Higgins headlining big protests confronting the misogyny of the recently defeated Coalition government.
Ms Chiku explained their interest in the Women in Politics and Peacebuilding group in the Zimbabwe Peacebuilding Initiative (ZimPI), and the need for more research on women in the Zimbabwe liberation struggle. She said that WCOZ wants a partnership based on this concern.
Senator Holland suggested that WCOZ interns may be able to be supported by the Australian Global Alumni Awards.