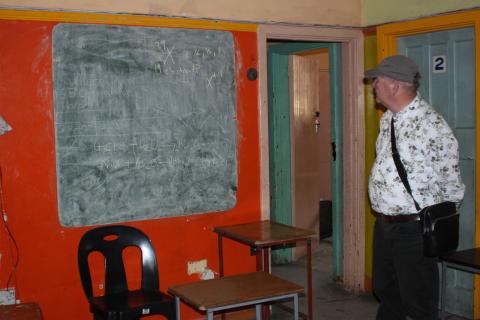 On August 14, 2022, ZIC was able to inspect the Water Valley Academy in central Harare, to understand the schooling challenges for students, parents and teachers. The school focuses on special needs students, has 15 students and 4 teachers, and operates out of rented premises alongside a car repair business, a hairdresser and a street food outlet.
The classrooms are small, poorly lit and equipped with the barest furniture and aids. There is no real playground, and noise and fumes from the neighbouring businesses are a danger.
The head teacher is Mr Ward Nezi, a highly experienced teacher with 40 years experience in Zimbabwe and the UK, and a former MP for the Movement for Democratic Change.
Mr Nezi explained that the rent is US$350 per month and that there is permanent stress on the salaries of the teachers, and the fees that parents can pay, given the very low incomes in the society. Even so, the Academy has been operating for 5 years, and its students have graduated with distinction and continued on to higher studies.
Mr Nezi is lobbying the government to provide more suitable premises in a government school or other government building, but so far, no results.
ZIC has assisted by providing subsidies for fees when called on.